Meet our team of Educators, Coaches, Benefits Specialists, and Workshop Facilitators. We are committed to helping you master your financial life so you become confident when confronted with important decisions affecting your financial future. Learn more about our public and virtual workshops by contacting us now.
Evonne Ryan is the founder of two organizations with parallel goals – the Federal Employee Benefits Center (FedEBC) and FinER Center.  Both organizations focus on financial literacy and helping individuals increase financial mastery in their lives.  Her dedication to helping people expand their base of knowledge around financial issues comes from her history as an educator, consumer advocate, and Emmy-award-winning television producer, and her extensive work in the financial industry.  
In her 30+ years of service as a highly respected Financial Securities Advisor including 9  years working as a Securities Principal. In 2011, Evonne switched her main focus from working with high net-worth individuals to working extensively with federal employees. She became a sought-after workshop presenter serving agencies and federal employees in several states. She also became a Master Mentor with Circle of Wealth –  a sophisticated educational program Evonne worked with to thoroughly explain and strategize solutions to not only maximize federal employee benefits but also provide sophisticated analysis and strategies to ensure cash flow longevity and demonstrate solid legacy planning solutions. Work with family members outside of the federal government was provided and enhanced using training programs available through FinER CENTER.
While concentrating on helping clients understand their benefit programs and integrating strategies to help them make the best use of other financial resources, Evonne felt there was always something was missing from the typical financial conversation.  Her work with high net worth individuals convinced her that money did not define true wealth or ensure happiness. She had worked on advanced degrees in psychology but realized there was a need for a financial professional who came from a place of a guide or coach who had the heart of an educator. She took three years to complete certification as a Certified Life Coach and helped create the College of Financial Coaching. In 2005, Evonne became the first Certified Financial Coach™ in the nation. She knew there should be more to the relationship between advisor and client than just helping a person decide how to invest his money or how to create her tax shelter.  She knew that people – in order to make powerful choices about their money – should first, come to understand their relationship to money and wealth and second, have the tools to powerfully create the future they want to live into before they decide how to invest, how to save, and even how to earn their living.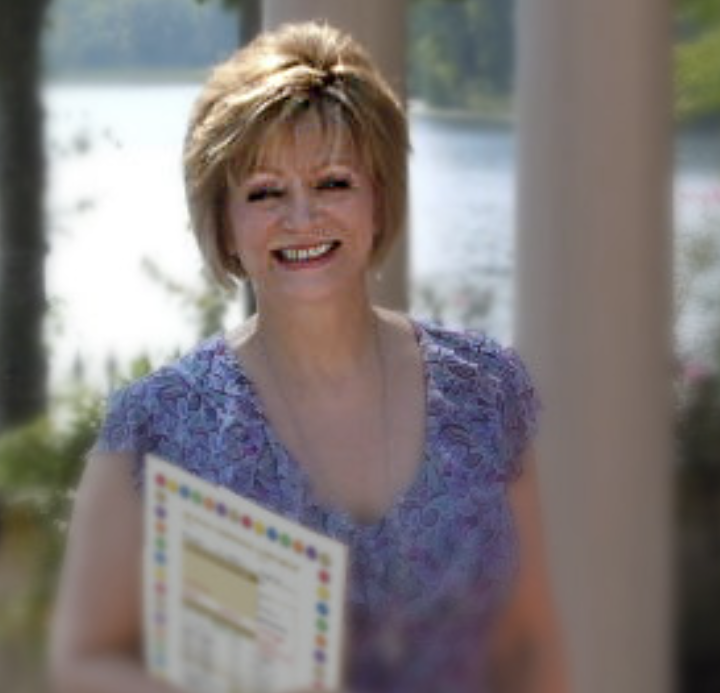 Cathy Cunningham is the Co-Founder of FinER CENTER providing major impetus in expanding the Center's work of serving individuals in the workplace.  With her phenomenal energy and development of the high-level Financial Mastery game called "IMPACT, the Money Mastery Game®" Cathy  is expanding FinER CENTER's reach. Cathy and Evonne are collaborating to  help corporate HR Departments meet ERISA requirements by providing financial literacy / mastery programs for employees. 
With an education in Psychology from Samford University in Alabama, Cathy planned to be a counselor. Instead, she became a Realtor, and for many years she put her passion to work helping people realize the dream of home ownership. Expanding her experience in sales, she then went on to Management positions in the Staffing Industry, helping people find work.
Cathy spent several years as a successful entrepreneur and business leader before starting her own business and then spending 7 years as a licensed agent in the financial services industry. Cathy worked with people from all walks of life. Growing up middle-class, the daughter of a seminary professor and a teacher, she knew the struggles of living on a tight budget. Through her years of helping people get their financial plans together, In October 2008, Cathy was struck by a life-changing event that caused her to reflect on her life's purpose. She realized that her greatest passion is to educate, inspire and empower people to be able to have freedom, choices, peace of mind and happiness. Having become known as a Make-Over expert in the areas of image, money, and other life and business skills, IMPACT Edutainment LLC™ was born, followed by the creation of IMPACT The Money Mastery Game®.
IMPACT The Money Mastery Game® is a game that anyone can understand, regardless of education or experience. It is full of success principles for business, life and finances that many of us wish we had known sooner, including the author herself!
Cathy is committed to educating people from all walks of life to increase their financial knowledge and build sound financial futures. She is passionate about supporting the growth and success of others. Cathy's greatest joy and life's purpose is to be a catalyst in the transformation process, inspiring others to unleash their full potential.
Michelle Gershfeld began her legal career at Milbank, Tweed, Hadley and McCloy, LLP, in 1989, as a litigator and negotiator. She then joined David Kittay's law firm, first in Manhattan and then in Westchester County and found her niche specializing in bankruptcy law. In 1998, Michelle became a partner at Kittay & Gershfeld, P.C., and has been the firm's managing partner since 2000. She has represented bankruptcy trustees and clients in more than 20,000 cases. Michelle is an active member of the Association for Financial Counseling and Planning Education, the nationally recognized leader in financial counseling and education.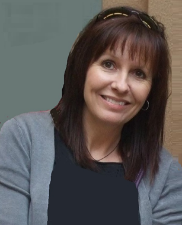 Lori Hanneman
Scheduling and Workshop Coordinator 
Lori Hannemann comes from a long history of administrative positions, assisting organizations and businesses in developing a code of excellence in their work with their clients and business associates. As an Executive Secretary at Pulte Mortgage, Lori supported the VP of Human Resources and the VP of International Sales for over 5 years. Previous to Pulte, Lori worked at Caremark/Coram Healthcare for 5 years supporting many managers (Branch, District and the Senior VP of Human Resources) and the office as a whole.
Lori's background filled a great need at Finer Center and Federal Employee Benefits Center as she takes charge of working with Government Agencies in scheduling workshops, scheduling and coordinating our busy presentation schedule and scheduling the appointments for people who attend our workshops. Lori is the persistent, but friendly voice that helps us and our clients remember their meetings.
Ray Ianacone has graciously consented to add his time and energy to help clients as Finer Center's Concierge Support Team Coordinator. With a long history of work in the field of education along with extensive experience owning and running a successful P & C Agency in Albuquerque, New Mexico, Ray brings a unique set of skills to Finer Center.